"This is Australia's first high quality sparkling wine in a can - and we LOVE it!"
- Jane Thomson, Chair of the Australian Women In Wine Awards


We can't do this without you!


We may look polished and put-together from the outside – but in reality we're constantly facing challenges and climbing mountains. The Sparkke team is working ridiculously hard to get our most innovative bevvy, 'Say I Do' White Wine Bubbles in a can (supports Marriage Equality) through its pilot phase and into production!
Our winemaker Sarah Lyons and her mentor – 2015 Australian Winemaker of the Year (AWIW) – Rose Kentish spent the weekend road-tripping in a Hilux from Adelaide to Melbourne and back, 1 tonne of wine in tow, to conduct our trial run. With (not-so) glamorous stopovers at the Horsham bakery, tarp-fastening in torrential rains and a passenger-seat office desk, the schlep was well worth it because damn - these bubbles are poppin'.
With 10% of each can sale directed straight to the front-line warriors at The Equality Campaign, you can have your wine and drink it too! And with approximately 2 pours, unmatchable portability (perfect camping wine!) and all the fun and deliciousness a good bubbles brings to the party, you can now enjoy a toast to marriage equality anywhere, anytime.
Our cans are ready to explode onto the market, but first we need your help to make this project a reality. Put your money where your mouth is and pre-order your Sparkke Bubbles now.



Take a sip in the right direction with Sparkke's 'Say I Do' White Wine Bubbles in a can.
You may have noticed those white cans with the bold social messaging on social media, in your local pub or bottle-o. That's us – we're The Sparkke Change Beverage Company. Makers of delicious alcoholic bevvies and advocates for the important social issues of our generation, we're a small but passionate force of young, talented females in Adelaide tackling social norms as well as the largely male and pale alcohol industry.
Now we're adding White Wine Bubbles to our product family, and marriage equality - an issue particularly close to our hearts – to the conversation. We're hoping you'll join us in raising a toast to marriage equality and support the Equality Organisation - fighting on the front lines for the equal right of all Australians to marry if they choose, irrespective of sexual orientation or gender identity or expression.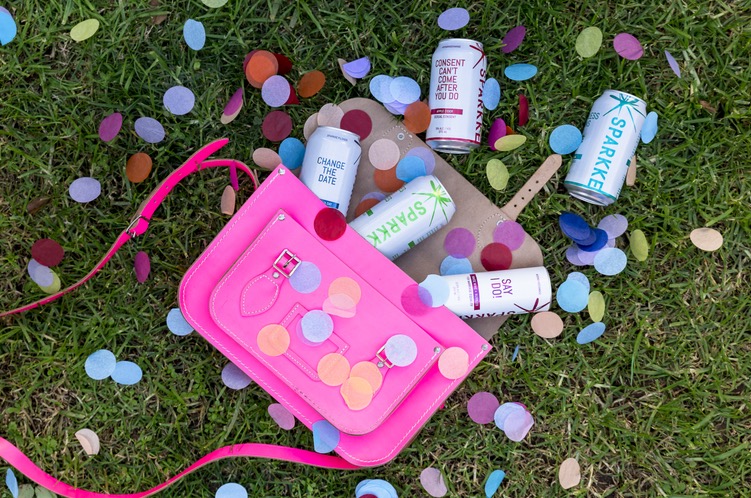 Sparkke's 'Say I Do' is a fruit-driven White Wine Bubbles –you will taste the beautiful quality fruit, minerality, fresh acidity, texture and complexity through the addition of some back vintage wine. For the vino-novices among us, this is a fancy way of saying it's a sumptuous, high quality wine, which adds to Sparkke's growing range that already includes Pilsner, Alcoholic Ginger Beer, Hard Lemonade and Apple Cider.
'White Wine Bubbles' is made by Sparkke winemaker Sarah Lyons under the mentorship of Rose Kentish - Australia's first Female Winemaker of the Year (AWIWA, 2015), prior Winemaker of the Year in McLarenVale (2008), and Gourmet Traveller Wine's Winemaker of the Year finalist in 2014. So you can relax, know it's well made. The fizz is made with a focus on fragrance, fruit quality and flavour complexity. It's intentionally non-vintage, aiming to achieve it's unique house style every year.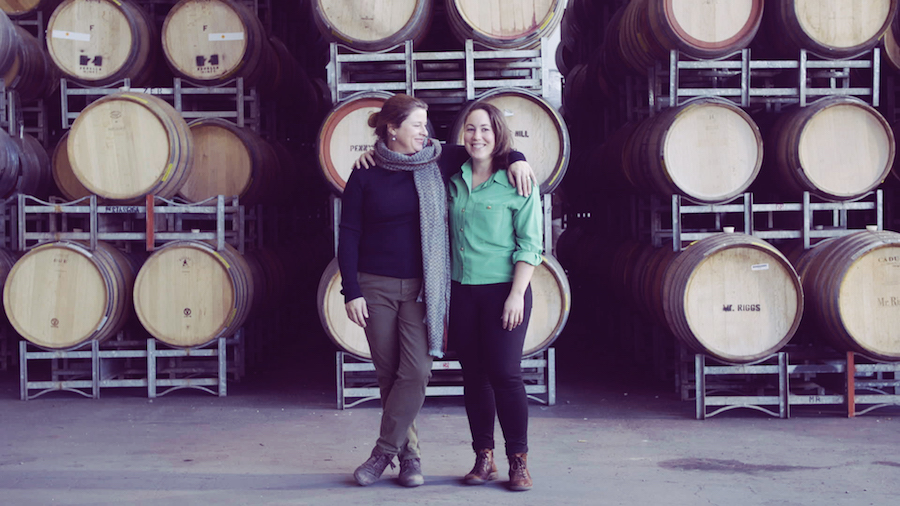 And so what's the twist?
'Say I Do' White Wine Bubbles is sold in a gorgeous can. That's right, we're not just sparking change with our social messaging, but with our wine packaging as well.
Canning wine is no simple feat – it's highly technical. But following on from triple figure growth in canned wine in the North American market, we're positive the portability and portion size benefits inherent in our cans are set to rock the Aussie market. In keeping with our ethos of responsible alcohol consumption, Sparkke's White Wine Bubbles sits in a slim line 250mL can representing approximately two restaurant pours that you can comfortably share with a friend (and of course, is only purchasable if you're 18+).
So it's a damn delicious drop, and the packaging is perfect for an on-the-go smash. But as with all things Sparkke, the message is as powerful as the quality of the wine in the can.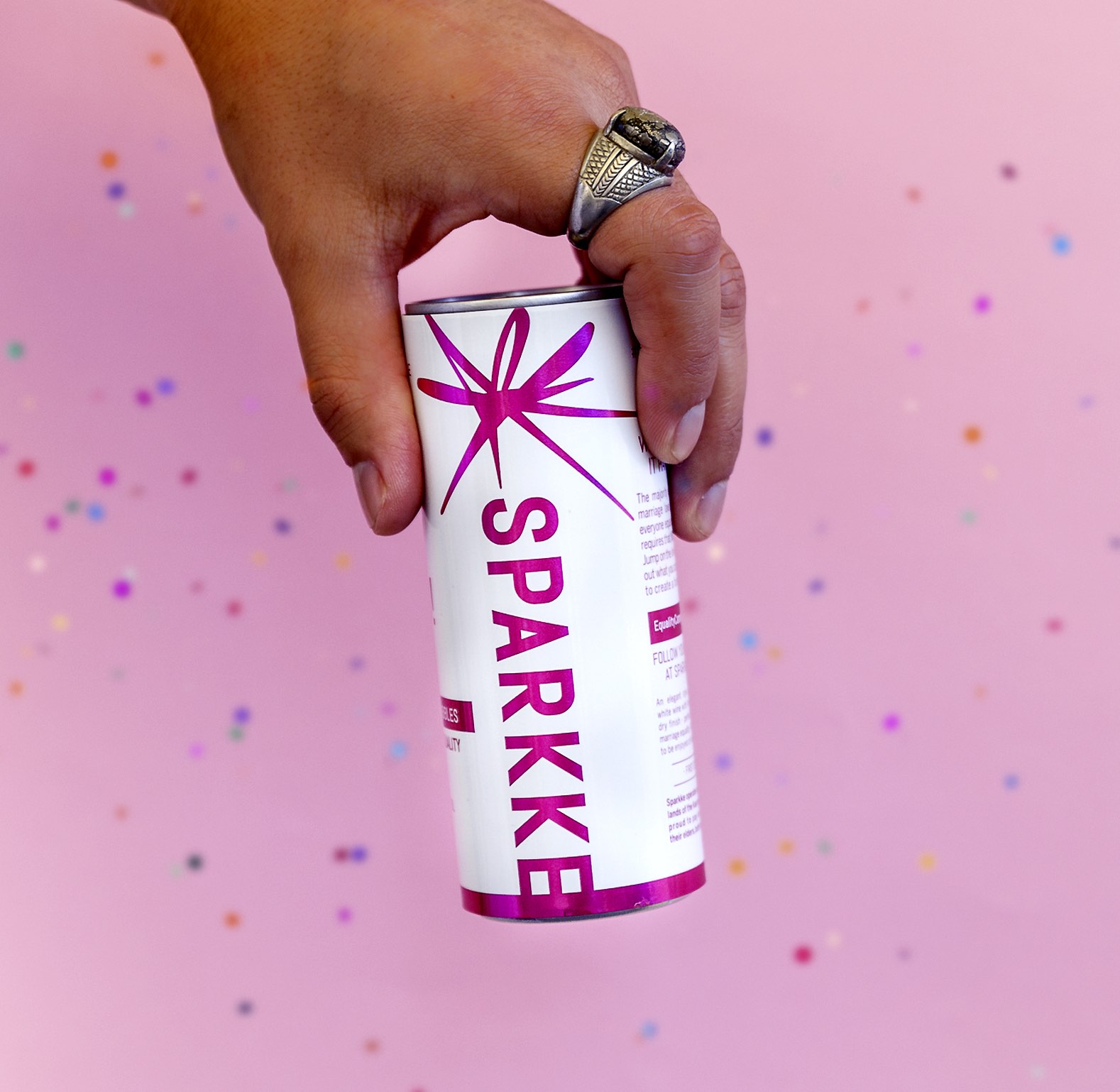 The launch date of 'Say I Do' is no coincidence.
May 17th is International Day Against Homophobia, Transphobia and Biphobia, an annual event uniting millions of people in support of upholding equal human rights for all, irrespective of sexual orientation or gender identity/expression.
We're lagging behind much of the western world on this issue - the Netherlands legalised same-sex marriage almost two decades ago. Even America has done it. It's about time we acknowledge that marriage equality is about universal human rights, so please join us in a toast to marriage equality in Australia, and 'Say I Do'.
About Sparkke's winemaker
Marriage equality is an issue close to the heart of Sparkke's Sarah Lyons. She's a queer woman who came out at the age of 14. And so it's obviously pretty appropriate – and very much in line with our company ethos – that, as a winemaker, Sarah led the charge in delivering a high quality wine in a can that campaigns for marriage equality.
"I can speak from personal experience about what it's like to grow up feeling marginalised," says Sarah. "Our marriage equality message is based on Sparkke's core values of universal fairness, inclusion and social equity."
"So, it's fantastic to campaign for the rights of all Australians to marry if they wish to – regardless of their gender or sexuality – and at the same time to produce a great fizz in a can."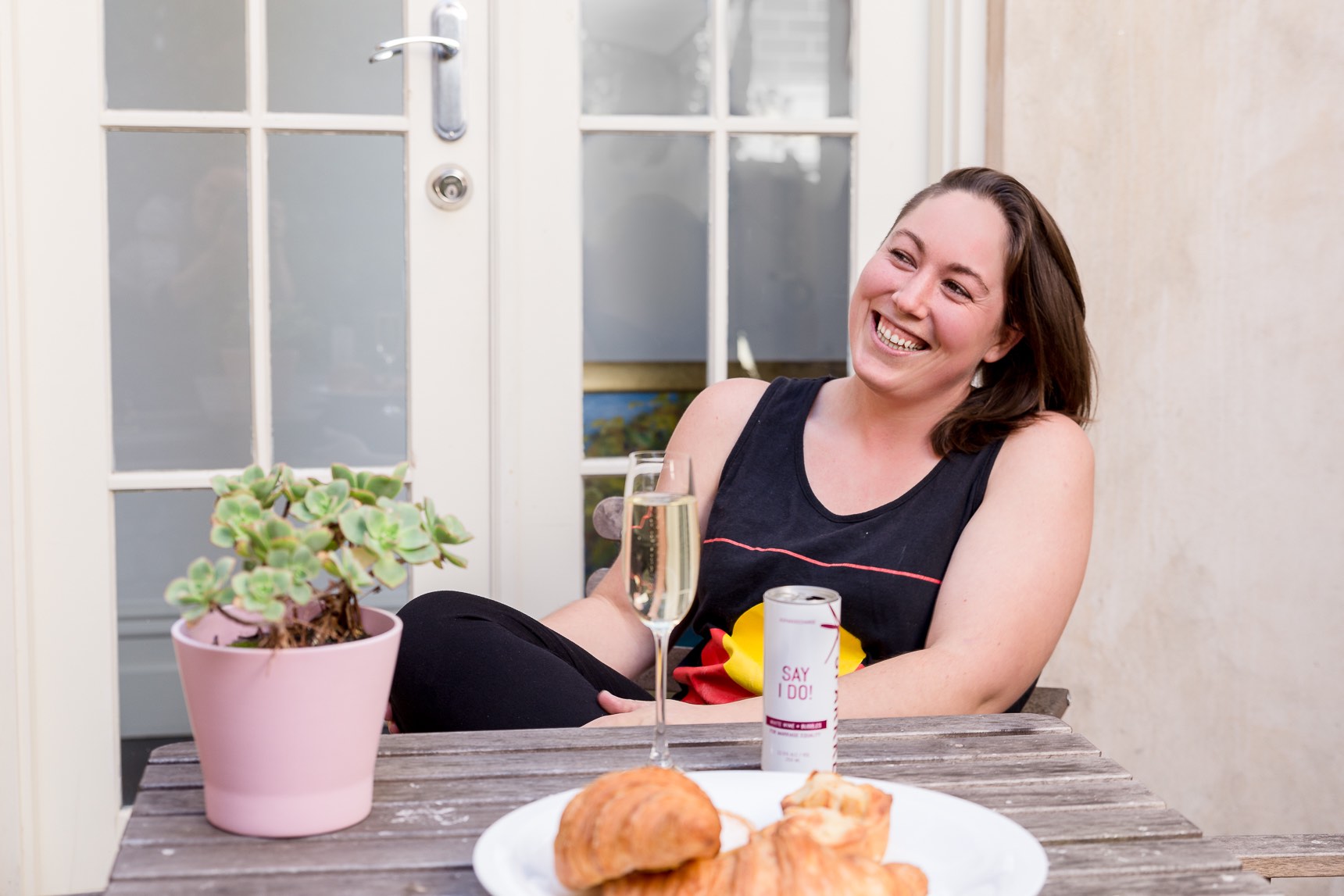 How The Funds Will Be Used
Although we may look pretty together, we're still a start-up. The cost of launching a new product is extremely steep - and the costs associated with pre-purchasing is a huge hurdle. That's where your pre-sales come in. They allow us to fund the cans, cartons and fab bubbles - as well as dozens of other associated costs.
Though we're yet to make a profit, that doesn't stop us from giving back. All Sparkke products see 10% of direct sales donated to organisations that align with our causes. And our marriage equality fizz is certainly no exception.
For 'Say I Do', we're proud to announce our partnership with Australians For Equality, who recently launched the Equality Campaign, a joint initiative with Australian Marriage Equality that lobbies to win equal marriage rights for all Australians.
Clint McGilvray from Australian Marriage Equality partner says, "It is great to see Sparkke getting behind marriage equality and showing their support for every Australian being treated equally. Marriage equality will not change anything for the vast majority of Australians but will make a profound difference to the status and dignity of many."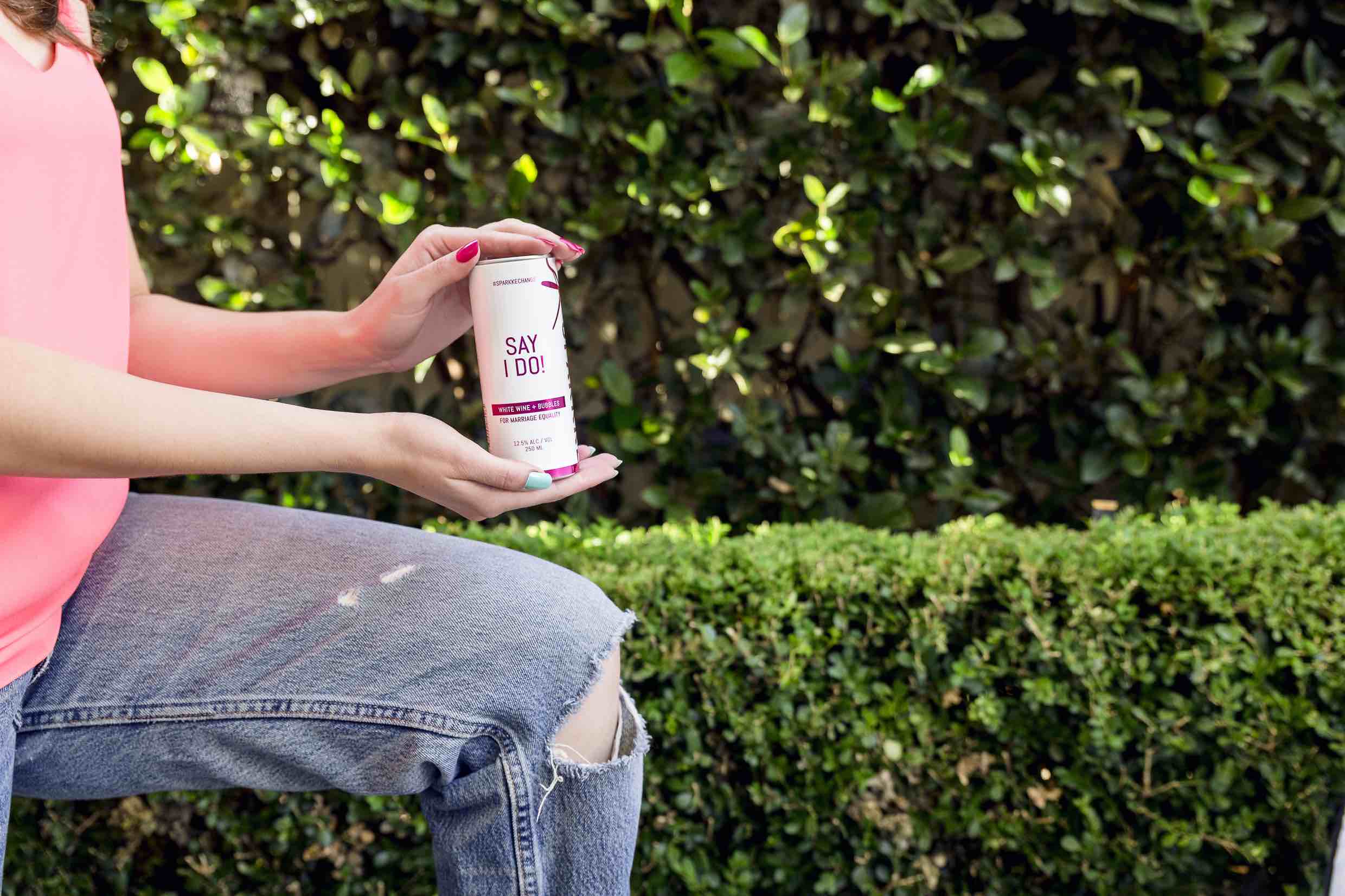 The Challenges
About the Sparkke Change Beverage Company
We're not your traditional alcohol company – we're here to help support change one sip at a time. We're a small but passionate force of talented females from wine-making, brewing, marketing, sales and design backgrounds with the collective fire to create delicious alcoholic bevvies that do good.
In a male-dominated alcohol industry, where only 9% of winemakers are women, and even less are brewers, we're coming head-to-head with the big players and putting our values on the front line.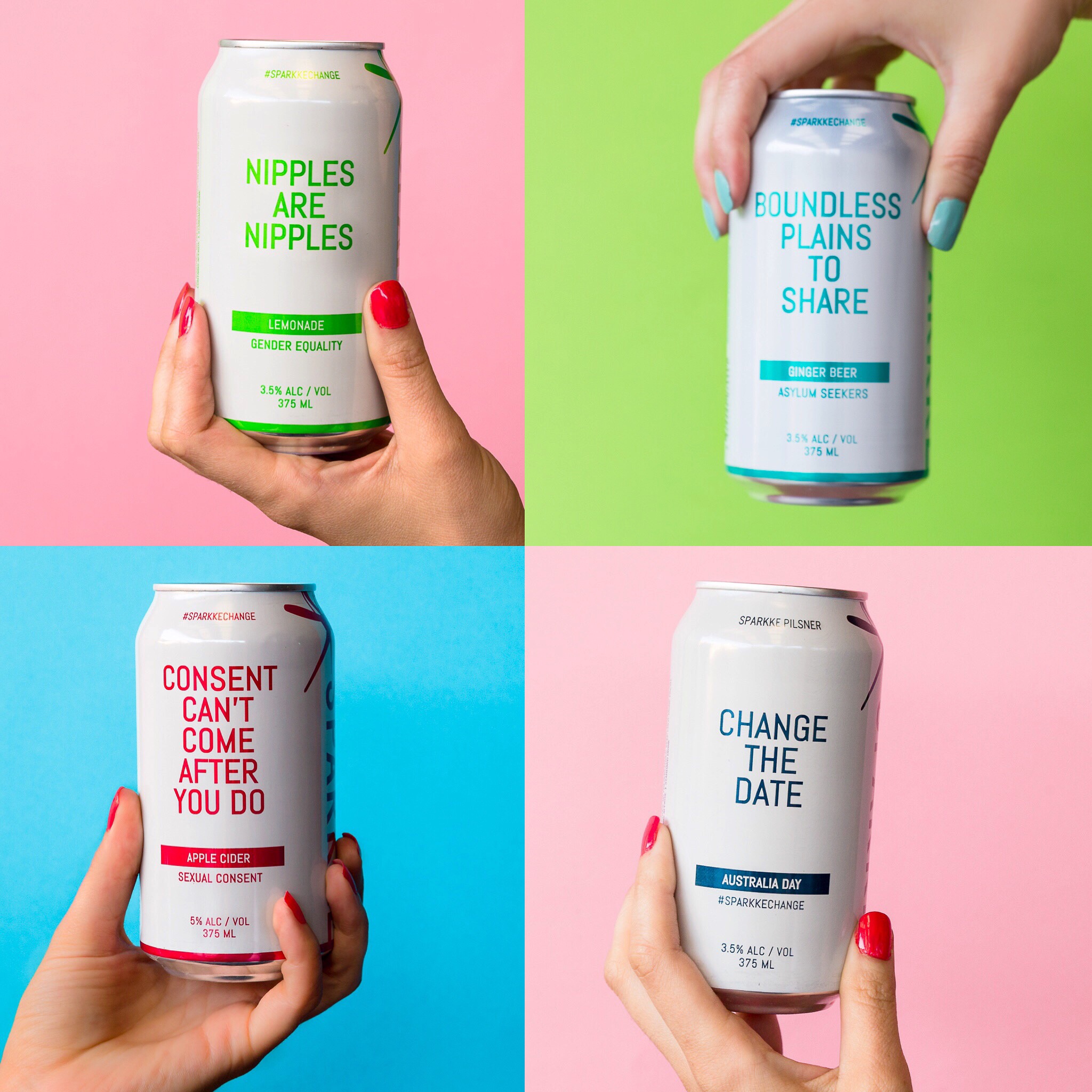 We launched our first range of brews after a successful pre-sale event right here on Pozible just months ago. We've been growing in body and spirit (pun intended) ever since. Thanks to our blooming fan base, our Alcoholic Ginger Beer, Hard Lemonade, Apple Cider and Pilsner are chilling in pubs and bottle shops around the country, starting important conversations and doing some serious taste-bud tickling. And thanks to our Head Brewer Agi Gajic's expertise in producing these glorious, high-quality brews, they've been incredibly well received in the market.
We were the official beer and cider at Tropfest, we headlined Tasting Australia, and we've grown a list of over 100 stockists Australia-wide. We're as serious about our bevvies as we are about social change.
But funding growth is a real challenge. Our Pozible community is our biggest asset and we're back again asking for support for our White Wine Bubbles and fingers crossed they'll come through!
For more information on Sparkke, its products, stockists and for online orders, head to www.sparkke.com
https://www.instagram.com/sparkkechange/
https://www.facebook.com/sparkkechange/
https://twitter.com/sparkkechange